VSI Medical and Scientific Advisory Committee
Committee Chair
Pearl E. Grimes, M.D.
Ted A. Grossbart, Ph.D.
Sancy A. Leachman, M.D.
I. Caroline Le Poole, Ph.D.
Mauro Picardo, M.D.
Nanette B. Silverberg, M.D.
Richard A. Spritz, M.D.
Alain Taieb, M.D., Ph.D.
Wiete Westerhof, M.D., Ph.D
Need to Log on?
Can't remember your
password or Login ID?
No Problem!
Message from the Executive Director
Dear VSI Members, Friends, and Donors,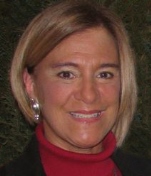 Where Do You Get Your Vitiligo Information? I'm going to date myself and admit that even into my young adulthood, the most trusted means of reliable information came from two sources: my hometown library and a home set of encyclopedias.
The onset of the internet wasn't all the bells and whistles it's known for today, but its gain in popularity and accessibility slowly moved it to the top of the news and information food chain.
According to First Site Guide, 5.47 billion people use the internet daily! However, it's important to realize that while the internet is filled with almost limitless information on almost any topic imaginable, currently there is no system by which to determine the accuracy of the information, which has become a growing problem.
Social media platforms like Facebook and YouTube, each having over 3 billion active users, provide much needed social interaction for many of those experiencing the emotional impact of skin diseases like vitiligo.
The authors of "Social Media Use in Dermatology" cite many benefits of social media, such as its accessibility, ease of user-generated content, collaboration, and ability to develop interpersonal relationships. However, they express concern for the challenges (below) inherent to such an open, user-friendly format.
"Maybe the most concerning challenge of social media use in healthcare is the spread of unreliable and sometimes incorrect medical information. Most authors of medical information on social media platforms have unverified credentials and are generally underqualified. Furthermore, the information put forth on these platforms is often incomplete, unreferenced, and based on personal anecdotes."
13 Years and Counting …
For 13 years, VSI has been researching, producing, and distributing newsletters to our entire membership.
We remain committed to providing accurate, educational content, in non-scientific terminology, to keep our readers informed on topics potentially impacting their lives.
Should We Continue?
Each time we receive a
heart-felt thank-you …
We take that as a sign that our work is still needed.
The Reality is:
To Continue, We Need Your Support.
One-Time Donation           Recurring Donation
Together, We Can Make a Difference.
Sincerely,

Jackie Gardner
Executive Director
Congratulations VSI:
Awarded 2023 Gold Seal of Transparency!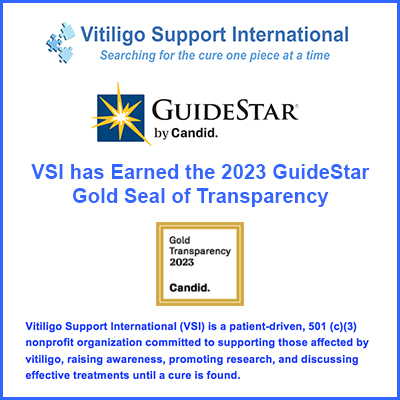 With a database of more than 1.8 million IRS-recognized organizations,
GuideStar is the most complete source of information about U.S. charities.
Search Vitiligo on Guidestar.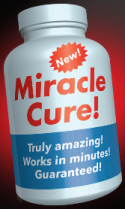 I received an email a few weeks ago with a headline about a "cure" for vitiligo. The product was a topical, herbal spray, claiming to permanently return large areas of pigment loss in as little as 1 week!
Frauds and scams about cures for incurable diseases are all around us. These deceptive practices prey on the vulnerable, targeting those most desperate for hope. Not only do they replace hope with desperation, they milk innocent victims out of hard-earned dollars.
Do you think if one of the oldest, most prevalent skin diseases in the world suddenly had a cure, it would be such a big secret that the only place you could find out about it would be from an email about an obscure social media page?
The claims made in this scam were pretty remarkable, including multiple heartfelt testimonials describing miraculous recoveries from fake "satisfied customers," as well as fake statements from a fake dermatologist about the excellence of this product.
"Based on Clinical Trial"
97% of Vitiligo permanently faded after "1 week of usage.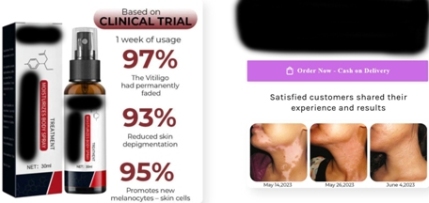 VSI will not perpetuate this fraud in any way by providing the name of the product or company.
Multiple independent searches provided zero evidence of any clinical trials.
Our searches also turned up numerous websites making similar claims for the same product in different packaging. Some sites advertised the product as a moisturizing body spray used to repair vitiligo and other hyper-pigmented skin problems.
Hyperpigmentation is when some areas of the skin
become darker than others, which is the opposite of vitiligo!
Much to my surprise, I recognized several of the before and after images being used to illustrate their miraculous results as photos owned by reputable cosmetic companies demonstrating how well the corrective cosmetic products work to cover vitiligo!
Vitiligo is an autoimmune disease.
It cannot be cured with a spray, or any other topical treatment.
Cure
Being cured of a disease means
it's completely gone and isn't coming back.

Source: Cleveland Clinic
When (and if) there IS a cure for vitiligo, it will be with a treatment that internally blocks the autoimmune response causing the attack on the melanocytes. There are topical treatments, such as creams and ointments, that help return pigment by suppressing the immune response only where applied. Topical treatments cannot permanently turn off the internal (auto) immune response or prevent pigment loss in other areas of the body.
When used as a solo treatment (using ONLY the topical with no phototherapy or other internal medication), a topical can take from 3 to 6 months to even begin showing results, and 8 months or longer to fully repigment a single area.
Almost unbelievably, we received a phone call last week from a woman who had just come from an appointment with her dermatologist who told her that there are no vitiligo treatments that work.
When the frustrations of trying to obtain vitiligo treatments through the typical channels seem insurmountable, many, seeing nowhere else to turn, are driven to the internet.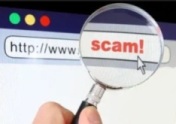 One of the greatest challenges when sorting through the over one billion websites now in existence is identifying reputable sources of information. Anyone with access to the internet can start a website or blog, but that doesn't mean that the information posted is helpful, or even true.
Verify Your Sources:
Use independent searches to identify and verify
legitimacy of the company advertising the product.
What does that mean? Open a new browser window. Enter the name of the company and/or the product. Look for pages that do not include the name of the company in page title or the link/URL. You want to find information or reviews that are not owned by the same company trying to sell the product.
Is There a Conflict of Interest?
Beware of Paid Advertisements:

If the main focus of a website is to sell a product, be aware that most of the information will likely be to promote sales, and may be biased. Some companies only post the positive reviews, others completely make up fake customer reviews. Third party vendors like Amazon are more likely to include both positive and negative reviews from legitimate customers.
Beware of False Claims:
Intrigue and Hype Are Designed to Sell Products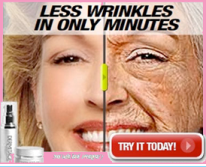 As the saying goes, if it looks too good to be true, it probably is! When you see statements such as "Cure," or "Guaranteed Results," you can be reasonably sure this is not a legitimate product.
If a company states that their product is verified, you need to look more closely to "verify" this verification. Was this verification by an independent, unbiased, reputable organization, or business? Or is this just a unsubstantiated claim?
If they claim to have research as proof of their success, you can use independent searches for verification. Was there really any research? If so, was it legitimate scientific research, or anecdotal feedback from a small group of loyal (or possibly fake) customers?
If this is a legitimate product, the facts should be verifiable, and the product should not be hidden away on an obscure internet site or social media platform.
Is This Really a Problem for Vitiligo?
The inability to obtain current treatments is just one of many reasons those with vitiligo turn to the internet for help. For many, the well-documented emotional impact and quality-of-life impairment results in social isolation. As a consequence, many find themselves seeking the support, interaction, and understanding found on social media platforms.
Recognizing the increasing popularity of the role of social media in the lives of those with vitiligo, research is now being conducted to determine the accuracy and quality of online vitiligo information.
Research Conclusions:
Inaccurate videos on vitiligo are prevalent on social media.

The public needs to be educated on ways to distinguish between
"evidence and non-evidence-based health information on the internet."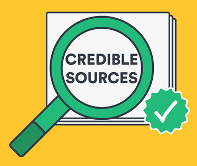 VSI has been reporting accurate, educational content
and advising on ways to avoid potential scams for 13 years.
13 Years and Counting ….
For 13 years VSI has been researching, producing, and distributing newsletters to our entire membership.
If you find the information in these newsletters helpful, please consider supporting our work.

Highlights of recently-published medical
articles on vitiligo and its treatments
Vitiligo Health Education
A Study of Accuracy and Engagement of
Online Educational Materials
Citing that many individuals affected by vitiligo seek online healthcare information, researchers from the Department of Dermatology of the University of Southern California, investigated to learn more about the attributes of vitiligo videos on social media.
They began by searching the term "vitiligo" on YouTube, then reviewed and evaluated 60 relevant videos.
Of the 49 they selected for inclusion, 27 (55%) were from healthcare sources, 22 (45%) from non-healthcare sources, and they collectively had a total of 28.2 million views, 431,416 likes, and 61,976 comments.
Using industry assessment tools, they evaluated each video for accuracy, quality, viewer engagement, and viewer experience.
Results
The videos from healthcare sources had significantly higher accuracy scores, but significantly fewer views than those from non-healthcare sources.
Author's Conclusions:
Inaccurate videos on vitiligo are prevalent on social media.
Misinformation can lead to potentially harmful interventions
and delay in seeking evidence-based care.
Videos from healthcare sources were more accurate but were
viewed less often than those from non-healthcare sources.
Further efforts are needed to improve the visibility and viewer
experience of accurate healthcare content on social media.
Source: Read C, Wu KK, Young PM, Armstrong AW. Vitiligo Health Education:
A Study of Accuracy and Engagement of Online Educational Materials. J Drugs
Dermatol. 2021 Jun 1;20(6):623-629. https://pubmed.ncbi.nlm.nih.gov/34076397/
Accuracy and Quality of YouTube Videos
as a Source of Information on Vitiligo
Researchers in Saudi Arabia noted that the erroneous assessment of vitiligo being considered "harmless and cosmetic," may be the cause of so many physicians underestimating the importance of treatment.
Research has provided irrefutable evidence that vitiligo is neither harmless or simply cosmetic. The emotional and psychological impact is life-altering, with symptoms including anxiety, depression, and low self-esteem, resulting in a significant quality-of-life impairment for many.
It is this burden that drives affected individuals to seek the understanding, companionship, and sense of belonging found on social media platforms.
Using industry recognized assessment tools, the Saudi researchers analyzed thirty videos for accuracy, quality, and viewer engagement, which was calculated by dividing the total number of likes, dislikes, and comments by the number of views.
A total of thirty videos were included, with the majority (57%) being from health-care sources such as hospitals, physicians, and educational channels, and the remaining 43% from non-healthcare sources, including news or health blogs, and patient perspective videos.
The content assessment tools found a significant difference in the accuracy and quality between the healthcare and non-healthcare sources, with the healthcare sources rating higher. However, the viewer engagement was higher in non- healthcare sources.
This study cited prior research speculating that the storytelling and anecdotal methods used by non-healthcare sources might be more emotionally engaging than the statistics and scientific descriptions used by the healthcare industry.
Author's Conclusions:
There is a prevalence of health-related misinformation on social media.
Health-care facilities and experts should consider improving the quality and
viewer engagement methods when producing future informational materials.
Effort should be made to educate the public on ways to distinguish
between evidence and non-evidence-based health information on the
internet.
Source: Salah LA, AlTalhab S, Omair A, AlJasser M. Accuracy and Quality of YouTube Videos
as a Source of Information on Vitiligo. Clin Cosmet Investig Dermatol. 2022;15:21-25. Published
2022 Jan 7. https://pubmed.ncbi.nlm.nih.gov/35027834/
VSI has been reporting accurate, educational, content and
advising on ways to avoid potential scams for 13 years.

If you find VSI's newsletters helpful, please spread the word,

and consider supporting our work.

Research & Clinical Trials
Treatment Study
New Recruiting Locations!

USA, Australia, Bulgaria, Canada, China,
Germany, Italy, Japan, Poland, Spain,
Turkey, and Republic of Korea!
Multi Center, Oral, Jak-Inhibitor Study

This is a Phase 3 randomized, double-blind, placebo-controlled study, investigating the efficacy, safety, and tolerability of ritlecitinib, an oral JAK3 inhibitor, in adults and adolescents with active or stable, non-segmental vitiligo.
Inclusion Criteria
Must have vitiligo (active or stable) for at least 3 months
Participants 18 years of age or over are eligible.
Adolescents ages 12 to 18 years of age are eligible
only in countries approved by the local IRB/EC and
regulatory health authority.
Adolescent participants are not eligible in the USA.
The Study Locations are Frequently Updated
Click Here for Additional Sites and Contacts:
New Multi-Center
FDA Approved Treatment Study!
New!
Opportunity to Participate in a Treatment Study
Using an FDA Approved Vitiligo Treatment!

This is a 6 month study being conducted to evaluate the clinical performance of the recently FDA approved vitiligo treatment known
as RECELL.
Participants will receive one in-office RECELL treatment and at-home 
NB-UVB phototherapy, which will be provided at no charge to participants.
The initial office treatment will be followed by 4 additional office visits on weeks 1, 4, 12, and 24.
Study Purpose:
To evaluate repigmentation and quality of life after
treatment of stable vitiligo lesions using the RECELL Device.
Eligibility Criteria
To see if you qualify for this study, click the link below then
select +Show More for complete list of Requirements and Exclusions
Recruiting Study Locations*
Canton Michigan
361 N. Canton Center Rd.
Canton, MI 48187
Samantha Schulte
Phone: 734-495-1506
Email: [email protected]
Irvine California
University of California, Irvine
1002 Health Sciences Rd.
Irvine, CA 92612
Marcos Hurtado
Phone: 949-824-7103
Email: [email protected]
The Study Locations are Frequently Updated
Click Here for Additional Sites and Contacts:
DO YOU HAVE GENERALIZED VITILIGO ON THE FACE AND BODY (for at least 3 months)?
Study Information:
An investigational therapy called afamelanotide is being evaluated as a treatment for vitiligo patients with darker skin types.
STUDY DURATION:
12 months (Eligibility assessment + 5 months of treatment + 6 months of follow-up)
TWO STUDY TREATMENT GROUPS:
A. Narrowband ultraviolet B (NB-UVB) in combination with afamelanotide B. NB-UVB alone
You may qualify if you:
Are aged 12 or more
Have medium to dark skin
Do not have extensive white hair in your vitiligo patches
Do not have a history of melanoma, lentigo maligna or do not have any malignant (cancerous) skin lesions
Do not have liver diseases
Are not pregnant or breastfeeding
Participation involves:
NB-UVB light treatment twice per week for 20 weeks (all participants)
Receiving an implant of afamelanotide every 3 weeks for 20 weeks (50% of participants)
Travel costs may be reimbursed
EMAIL FOR MORE INFORMATION AND RECRUITING SITES LOCATION: [email protected]

Shop Online and Earn Funding for VSI
Online Shopping Can Benefit VSI!
Support VSI with Ebay!
Do you sell items on eBay, or want to hold an online garage sale? If so, consider donating a percentage of your proceeds to VSI through eBay's Giving Works program! It's easy – when you list an item through a Giving Works listing, choose to send 10-100% of the final sale price to VSI. Your listing will have a special placement and designation. You'll receive a proportional fee credit from eBay, and will also receive a tax donation receipt when the donation is deducted from your funds received. It's a great opportunity to make some money for yourself and for VSI, so clean out those closets and garages and get selling! To Learn About eBay for Charity: Click here
Tobi Cares Donation Program
Tobi is an online women's clothing design label that brings LA style from its design studio direct to its online clothing store at tobi.com.  Go to Tobi Cares and sign up for VSI to receive 1% of your purchase amount.
IGIVE SHOPPING
iGive.com offers access to free shipping deals and exclusive coupons, on top of the great deals you'll find every day through its network of 1,000+ stores, including Pottery Barn, REI, Staples, Petco, Expedia, Best Buy, QVC and many more. Best of all, up to 26% of your purchase at each store is donated to VSI at no cost to you! Let friends and family know so they can support VSI, too. Click register for iGive to get started today, and download the iGive button to automatically benefit VSI whenever you go to an included store. You can also raise a penny per search through iGive's search engine, isearchigive.com.
GOODSEARCH SHOPPING AND DINING!
GoodSearch and Goodshop, like iGive, offers coupons, discounts, and donations to VSI through its network of over 5,000 stores. Just click the link above to get the savings started and the donations flowing!