VSI Medical and Scientific Advisory Committee
Committee Chair
Pearl E. Grimes, M.D.
Ted A. Grossbart, Ph.D.
Sancy A. Leachman, M.D.
I. Caroline Le Poole, Ph.D.
Mauro Picardo, M.D.
Nanette B. Silverberg, M.D.
Richard A. Spritz, M.D.
Alain Taieb, M.D., Ph.D.
Wiete Westerhof, M.D., Ph.D
Need to Log on?
Can't remember your
password or Login ID?
No Problem!
Message from the Executive Director
Dear VSI Members, Friends, and Donors,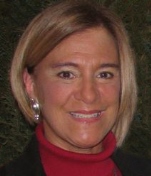 Though I received the request from this father some time back, it still weighs heavily on my heart. The pleas of parents have always been among the most compelling, as parents will do just about anything to find help for their children.
This father struggled to get to a community/public computer to reach out for help. Finding VSI, he asked if he could apply for financial assistance so he could bring his young son to America to receive treatment for his vitiligo. He said there were no doctors near their village that could help, and even if they could find a doctor, they couldn't afford the treatments. I could feel the desperation as I read his words.
Unfortunately, I had to explain that VSI did not have any financial assistance programs. I told him that if he would tell me where in Afghanistan he lived, we might be able to find a physician who could help.
I never heard from him again….
We need to be able to do more.
It always comes back to funding…
or lack thereof…
Have you, personally, ever given thought to the funding it takes to provide even basic support, such as returning the hundreds of emails we receive each week, or to produce resources like this newsletter that you are reading?
For all that VSI has accomplished over the years, the unmet needs of this community remain enormous. No matter how much we accomplish in a single day, the bottom line is, we need to do so much more.
The only thing standing between our current capacity to help, and
actually meeting the needs of those who need us the most – is funding.
If each person reading this newsletter would financially support VSI with even a few dollars, the results would be transformative. You don't have to be a millionaire to make a difference.
Sincerely,

Jackie Gardner
Executive Director
Congratulations VSI:
Awarded 2023 Gold Seal of Transparency!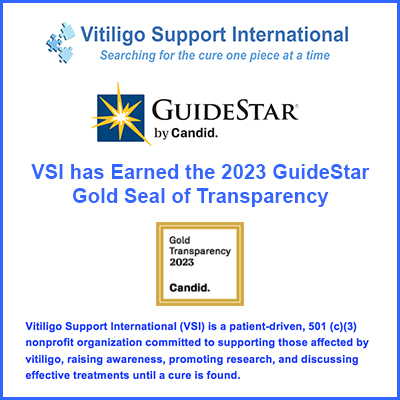 With a database of more than 1.8 million IRS-recognized organizations,
GuideStar is the most complete source of information about U.S. charities.
Search Vitiligo on Guidestar.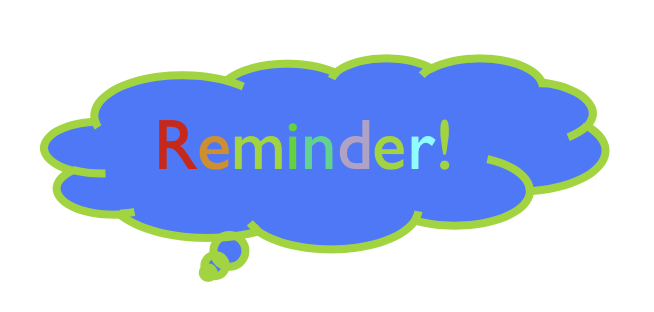 After analyzing feedback over the past year, we have determined that our readers would prefer shorter, more frequent, newsletters. We will continue to bring you the most current information available. However, not being bound to a quarterly schedule as in the past, we won't have to hold announcements for weeks or even months until the next distribution date.
Sunscreen Safety:
What to Know and What to Avoid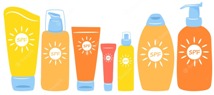 VSI first reported on the discovery of benzene in sunscreens in our Summer 2021 newsletter. At that time, Valisure, an independent laboratory, had been vigorously testing sunscreens and after-sun care products for benzene contamination. They tested 294 unique batches of products from 69 different companies, which included gels, sprays, and lotions in both mineral and chemical formulations, and released a list of 78 sunscreens and after-sun care products found to contain benzene.
While progress has been made in the two years since, the investigation of this mysterious, cancer-causing compound continues to evolve.
What is Benzene?
According to WebMD:
Benzene is a chemical found in nature and manufactured products.
It's highly toxic to humans, and can harm you if you swallow it, touch it, or breathe it in.
According to the Environmental Protection Agency (EPA):
Benzene is classified as a known human carcinogen for all routes of exposure.
Why is Benzene in Sunscreens?
That is a great question!
Unfortunately, after 2 years the answer is still not completely clear.

What we DO know, is that benzene wasn't intentionally added to sunscreen, and to further complicate matters, it is not listed on the label of the products in question. The working theory is that it is being created by chemical reactions of certain ingredients during the manufacturing process.
The good news is that we now know about the problem, and ongoing testing led to the discovery of benzene contamination in a variety of products in addition to sunscreens, including dry shampoos, hand sanitizers, anti-fungal sprays, and aerosol antiperspirants, which led to a number of product recalls.
VSI's research for this article found that many websites are providing Valisure's lists of benzene-contaminated sunscreens and after-sun products. However, these are the very same lists that VSI provided in our 2021 newsletter article, so we continued our search.
2023 Benzene Product Updates
VSI would like to thank Summit Dermatology in Colorado Springs, CO for organizing Valisure's original (2021) lists by manufacturer to make it easier to search for specific products.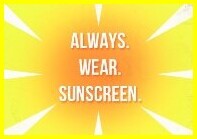 According to the Skin Cancer Foundation, more people are diagnosed
with skin cancer every year in the United States than all the other cancers combined.
Also important to recognize is the fact that the majority of all tested sunscreens have found no detectable level of benzene and have been deemed safe to use. The "Safe List" provided by Summit Dermatology includes 178 safe sunscreen choices!
Survey Results!
Cosmetics, Camouflage,
and Sun Protection Products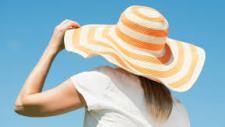 In our Spring Newsletter, we gave our readers the opportunity to share their knowledge and experiences with others, by providing feedback on sun protection products (sunscreens, sun protective clothing, hats etc.), as well as cosmetic products they've used to cover or camouflage vitiligo.
Highlights of recently-published medical
articles on vitiligo and its treatments
There's a New Vitiligo Treatment in the Pipeline
And it's Looking Very Promising
The newcomer, povorcitinib, is in the same newer class of drugs, called janus kinase (JAK) inhibitors, as Opzelura (the recently FDA-approved vitiligo treatment), and is also manufactured by Incyte.
Research shows that when the JAK signaling pathway becomes over-active, it drives the inflammation associated with triggering the onset, and subsequent progression of vitiligo. The goal of drugs like Opzelura and povorcitinib is to reduce or block this process.
The Phase 2b study results for povorcitinib were announced in March 2023, at the "Late-Breaking Research" session during the American Academy of Dermatology meeting in New Orleans, LA.
Unlike Opzelura cream, povorcitinib is an oral tablet taken once daily, and according to the study findings, demonstrated substantial total body repigmentation among those with extensive nonsegmental vitiligo.
In a recent interview with Elsevier's PracticeUpdate, Amit Pandya, M.D., of the University of Texas Southwestern Medical Center in Dallas was quoted as saying, "I'm excited about the results of this study because they showed that povorcitinib, taken as a convenient oral tablet, could be used to treat vitiligo and stop the progression of this condition."
Stay tuned for announcements regarding phase 3 of this exciting research!
Research & Clinical Trials
New Treatment Study in USA, Canada, China,
Japan, Republic of Korea, and soon, Mexico!
Multi Center, Oral, Jak-Inhibitor Study
This is a Phase 3 randomized, double-blind, placebo-controlled study, investigating the efficacy, safety, and tolerability of ritlecitinib, an oral JAK3 inhibitor, in adults and adolescents with active or stable, non-segmental vitiligo.
Some of the Inclusion Criteria
Must have vitiligo (active or stable) for at least 3 months
Participants 18 years of age or over are eligible.
Adolescents ages 12 to 18 years of age are eligible only in countries approved by the local IRB/EC and regulatory health authority.
Adolescent participants are not eligible in the USA.
Click Here To See All 64 Study Locations
Click Here to Obtain Contact Information About a Study Near You.
Participate in Survey to Assess the
Psychological Impact of Vitiligo Stigma
New Opportunity to Have Your Voice Heard!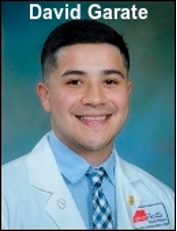 Along with his colleagues, David Garate, a second-year medical student at the Univ. of Texas Medical Branch John Sealy School of Medicine, is conducting a survey to assess the impact of vitiligo stigma on psychological well-being.
No personal information will be collected in the survey, which will take about 15 minutes. Participation is voluntary, and you may withdraw
at any time.
Requirements:
You must have vitiligo, or be the parent of a child with vitiligo,
to participate in the survey.
This is your chance to have your voice heard
and help the medical field gain a better understanding of what it is like to live with vitiligo.
To Participate in this Valuable Research:

Recruiting Vitiligo
Study in Lynchburg VA
Vitiligo Study
Study Location:

The Education & Research Foundation, Inc.
2095 Langhorne Rd.
Lynchburg VA. 24501

Qualified participants must:
Be 18-75 years of age
Have vitiligo
Required to attend 12 visits over (up to) 21 weeks.
For additional Information call 434-847-8400
Shop Online and Earn Funding for VSI
Online Shopping Can Benefit VSI!
Support VSI with Ebay!
Do you sell items on eBay, or want to hold an online garage sale? If so, consider donating a percentage of your proceeds to VSI through eBay's Giving Works program! It's easy – when you list an item through a Giving Works listing, choose to send 10-100% of the final sale price to VSI. Your listing will have a special placement and designation. You'll receive a proportional fee credit from eBay, and will also receive a tax donation receipt when the donation is deducted from your funds received. It's a great opportunity to make some money for yourself and for VSI, so clean out those closets and garages and get selling!
To Learn About eBay for Charity: Click here
Tobi Cares Donation Program
Tobi is an online women's clothing design label that brings LA style from its design studio direct to its online clothing store at tobi.com.  Go to Tobi Cares and sign up for VSI to receive 1% of your purchase amount.
IGIVE SHOPPING
iGive.com offers access to free shipping deals and exclusive coupons, on top of the great deals you'll find every day through its network of 1,000+ stores, including Pottery Barn, REI, Staples, Petco, Expedia, Best Buy, QVC and many more. Best of all, up to 26% of your purchase at each store is donated to VSI at no cost to you! Let friends and family know so they can support VSI, too. Click register for iGive to get started today, and download the iGive button to automatically benefit VSI whenever you go to an included store. You can also raise a penny per search through iGive's search engine, isearchigive.com.
GOODSEARCH SHOPPING AND DINING!
GoodSearch and Goodshop, like iGive, offers coupons, discounts, and donations to VSI through its network of over 5,000 stores. Just click the link above to get the savings started and the donations flowing!