VSI Medical and Scientific Advisory Committee
Committee Chair
Pearl E. Grimes, M.D.
Ted A. Grossbart, Ph.D.
Sancy A. Leachman, M.D.
I. Caroline Le Poole, Ph.D.
Mauro Picardo, M.D.
Nanette B. Silverberg, M.D.
Richard A. Spritz, M.D.
Alain Taieb, M.D., Ph.D.
Wiete Westerhof, M.D., Ph.D
Need to Log on?
Can't remember your
password or Login ID?
No Problem!
Message from the Executive Director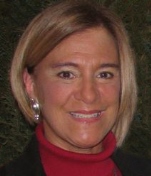 Dear VSI Members, Friends, and Donors,
Having just returned from the 2023 American Academy of Dermatology (AAD) Annual Meeting, held in New Orleans LA., I am once again feeling incredibly optimistic about the future of vitiligo!
These meetings are full-on immersion 12 hours days, followed by more of the same. While it can be exhausting, having the opportunity to sit in the same room with the world's vitiligo experts and listen to them passionately share the most cutting-edge information on a topic that I've dedicated my life to gives me a renewed sense of purpose.
Some of This Year's Presentation Topics
Understanding and Treating the Root Causes of Vitiligo
Identifying Environmental Triggers to Avoid
Diet and Supplements for Vitiligo
Complementary and Alternative Medicines
COVID-19 Vaccine-Induced Vitiligo
Special Considerations for Children with Vitiligo
Camouflage Techniques and Products for Darker Skin Tones
Emerging Treatments and Clinical Trial Results
Watch for Additional Information in Future Newsletters
If you are reading this message, my greatest hope is that through my words you also will be filled with encouragement for a brighter future for all those whose lives have been impacted by vitiligo.
Not only are there new and better treatments, but also far greater knowledge about the best approaches for the best outcomes. Advances are being made to make what used to be complicated surgical treatments far less complicated, and far more accessible, to far more patients.
Perhaps one of the greatest outcomes of the increased vitiligo awareness has been a greater level of understanding and appreciation for the profound quality-of-life and emotional impact this disease has on all ages.
VSI continues to dream of the day when we can provide any service, support, or resource needed or requested by our community. But the reality remains that we receive far more requests for assistance than the funding it takes to fulfill these needs.
We Cannot Provide Assistance Without Funding.
If VSI has provided support or assistance to you, your department, or your profession; answered your email, phone call, or questions; helped you find a physician; or if you find value in the information VSI has worked so hard to provide in our newsletters and on our website:
We ask that you consider a donation, large or small,
to see that we can continue serving this community.
As a 501(c)(3) nonprofit organization,
VSI is dependent on public funding to operate.
If it's Important to You
That VSI Continues its Efforts on Your Behalf to:
 
Advocate and Increase Vitiligo Awareness
Make Sure the Voice of the Vitiligo Patient
is Heard and Understood
Provide Trusted, Current Resources like these Newsletters
Please Consider a Donation to Sustain this Vital Work.
Together We Can Make a Difference!
Sincerely,

Jackie Gardner
Executive Director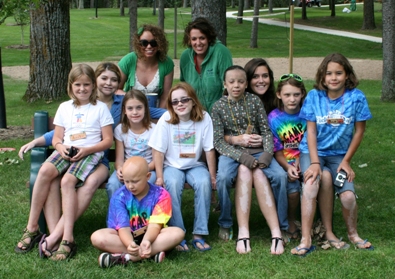 The American Academy of Dermatology's (AAD) Camp Discovery program is for children ages 8-16 who have a chronic skin disease. Under the expert care of dermatologists and nurses, Camp Discovery gives campers the opportunity to spend a week with other young people with skin conditions having fun and participating in activities such as swimming, horseback riding, arts and crafts and many more. There is no fee to attend, all costs including transportation, are provided by the AAD through generous donations from its members, outside organizations and individuals.
All children must be referred by their dermatologist. Parents can copy the Camper Referral form and take it to their dermatologist. Submission Deadline: April 4, 2023, or until sessions have been filled.
There is no fee to attend, all costs including transportation, are provided by the AAD through generous donations from its members, outside organizations, and individuals.
2023 Camp Discovery Dates and Locations
July 23 – 28: Crosslake, Minnesota
(ages 13-16)
July 30 – Aug 4: Crosslake, Minnesota
(ages 8-13)
August 6 – 11 : Burton, Texas
(ages 8-16)
August 6 – 11: Hebron, Connecticut
(ages 8-16)
August 12 – 18: Millville, Pennsylvania
(ages 8-16)

Changes Underway:
Major Newsletter Revision!

After analyzing feedback over the past year, we have determined that our readers would prefer shorter, more frequent, newsletters. We will continue to bring you the most current information available. However, not being bound to a quarterly schedule as in the past, we won't have to hold announcements for weeks or even months until the next distribution date. 

Cosmetics, Camouflage,
and Sun Protection Products
We'd like to take the opportunity to poll our readers more often, not only on your thoughts and concerns, but giving you the opportunity to share your knowledge and experiences with others.
Each year as warmer weather approaches, we begin receiving questions regarding the most effective sun protection products (sunscreens, sun protective clothing, hats etc.), as well as cosmetic products that can be used to cover or camouflage vitiligo.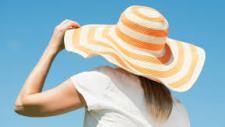 If you have suggestions you are willing to share with others, please take a moment to share your experiences on the survey below. We will report the results as soon as the survey closes!


Q. If I marry a person with vitiligo, will our children get vitiligo?
A. Research has shown that even when one parent has vitiligo,
that their children develop vitiligo only 5% to 7% of the time.
Even with identical twins who share all the same genes, both twins develop vitiligo only 23% of the time. Since the development of vitiligo is associated with both genetic and environmental factors, one twin can be exposed to a life-event causing great physical/emotional stress, or other factor, and subsequently develop vitiligo, while the other twin, who does not share the same environmental exposures and life-events, could develop vitiligo later in life, or not at all.

Highlights of recently-published medical
articles on vitiligo and its treatments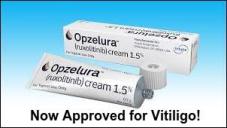 Physicians are now writing Opzelura prescriptions for their vitiligo patients! We've heard from some of the doctors in our network who are reporting that a good number of their patients are receiving insurance approval, as well as others still working through insurance requirements. Unfortunately, FDA approval doesn't automatically guarantee access, especially with the expense of these newer drugs. Just know that each one of you forging your way through this process is trailblazing for those behind you!
We knew from the previous research announcements (at 52 weeks) that Opzelura was showing a very high level of repigmentation, with very few adverse side effects. The most common side effects were application-site acne (6.6%), nasopharyngitis (6.1%), and application-site pruritus (itching) (5.4%).
During the "Late Breaking Research" session at the recent AAD meeting, Dr. John E. Harris, MD, PhD announced the long term (104 weeks) results.
The data showed further improvement for those continuing treatment through 52 weeks, with
another major highlight being that among those that regained at least 90% facial improvement
at the 52 week mark, then stopped the treatment, maintained their pigment for one year after
withdrawal from the treatment!
Click here for additional information including
before and after photos, and discount programs to reduce costs
If You Have Vitiligo,
Check Your Fingernails

According to the Mayo Clinic, dents, holes, or depressions in your fingernails are a sign of pitted nails, which can signal autoimmune disorders.
Several research studies have looked specifically at the frequency and types of nail abnormalities (NAb) found among those with vitiligo.
Researchers in Turkey found that 78% of those with vitiligo had at least one NAb. A recent study from Pakistan found that out of 240 vitiligo patients, 62.5% had nail changes. Both studies found the most frequent abnormality to be longitudinal ridging, followed by leukonychia, then absent lunula.

Longitudinal ridging:
Appears as a series of superficial, narrow, longitudinal, parallel striations on the nail
Leukonychia:
Appears as white spots

Absent lunula:
Is the absence of the lunula (the crescent-shaped white area at the base of the nail)
Editor's note:
An absent lunula on the little finger is considered normal. However, small or no moons on the other fingers can indicate an underactive thyroid gland, as well as deficiency of vitamin B12 or iodine, which feeds the thyroid gland.
Because research has shown the risk of developing autoimmune thyroid disease to be 2.5 times higher among those with vitiligo than in the normal population, if you notice a nail abnormality you should check with your doctor about thyroid testing.

Research & Clinical Trials
New Treatment Study in
USA, Canada, and Japan!

Multi Center, Oral, Jak-Inhibitor Study

This is a Phase 3 randomized, double-blind, placebo-controlled
study, investigating the efficacy, safety, and tolerability of
ritlecitinib, an oral JAK3 inhibitor, in adults and adolescents
with active or stable, non-segmental vitiligo.
Inclusion Criteria
Must have vitiligo (active or stable) for at least 3 months
Participants 18 years of age or over are eligible.
Adolescents ages 12 to 18 years of age are eligible
only in countries approved by the local IRB/EC and
regulatory health authority.
Adolescent participants are not eligible in the USA.
Click to View Complete Inclusion and Exclusion Criteria
Participate in Survey to Assess the
Psychological Impact of Vitiligo Stigma
New Opportunity to Have Your Voice Heard!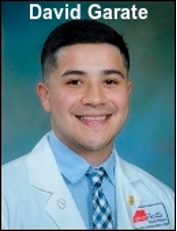 Along with his colleagues, David Garate, a second-year medical student at the Univ. of Texas Medical Branch John Sealy School of Medicine, is conducting a survey to assess the impact of vitiligo stigma on psychological well-being.
No personal information will be collected in the survey, which will take about 15 minutes. Participation is voluntary, and you may withdraw
at any time.
Requirements:
You must have vitiligo, or be the parent of a child with vitiligo,
to participate in the survey.
This is your chance to have your voice heard
and help the medical field gain a better understanding of what it is like to live with vitiligo.
To Participate in this Valuable Research:

Recruiting Vitiligo
Study in Lynchburg VA
Vitiligo Study
Study Location:

The Education & Research Foundation, Inc.
2095 Langhorne Rd.
Lynchburg VA. 24501

Qualified participants must:
Be 18-75 years of age
Have vitiligo
Required to attend 12 visits over (up to) 21 weeks.
For additional Information call 434-847-8400

Shop Online and Earn Funding for VSI
Online Shopping Can Benefit VSI!
Support VSI with Ebay!
Do you sell items on eBay, or want to hold an online garage sale? If so, consider donating a percentage of your proceeds to VSI through eBay's Giving Works program! It's easy – when you list an item through a Giving Works listing, choose to send 10-100% of the final sale price to VSI. Your listing will have a special placement and designation. You'll receive a proportional fee credit from eBay, and will also receive a tax donation receipt when the donation is deducted from your funds received. It's a great opportunity to make some money for yourself and for VSI, so clean out those closets and garages and get selling!
To Learn About eBay for Charity: Click here
Tobi Cares Donation Program
Tobi is an online women's clothing design label that brings LA style from its design studio direct to its online clothing store at tobi.com.  Go to Tobi Cares and sign up for VSI to receive 1% of your purchase amount.
IGIVE SHOPPING
iGive.com offers access to free shipping deals and exclusive coupons, on top of the great deals you'll find every day through its network of 1,000+ stores, including Pottery Barn, REI, Staples, Petco, Expedia, Best Buy, QVC and many more. Best of all, up to 26% of your purchase at each store is donated to VSI at no cost to you! Let friends and family know so they can support VSI, too. Click register for iGive to get started today, and download the iGive button to automatically benefit VSI whenever you go to an included store. You can also raise a penny per search through iGive's search engine, isearchigive.com.
GOODSEARCH SHOPPING AND DINING!
GoodSearch and Goodshop, like iGive, offers coupons, discounts, and donations to VSI through its network of over 5,000 stores. Just click the link above to get the savings started and the donations flowing!