---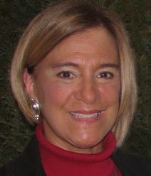 Dear VSI Members, Friends, and Donors,
First the good news! I am hoping that by now, many of you have noticed that at midnight Eastern Time on May 31, VSI launched a new website! After 20 years, upcoming security mandates placed the original website on the extinct species list. RIP.
This has been a project of enormous scope both in time and expense, which will require ongoing work in the background for several months to come, ironing out function details, page content edits, and updates. We appreciate your patience during this time.
These are the types of improvements that have been put on hold over the years due to insufficient funding and staff, which brings me to the next update.
Campaign Funding Results
We came to you in December with the news that our current level of funding was inadequate to sustain the organization in 2020. With our following update in the Spring newsletter, we reported that while donations had increased, they continued to be at an insufficient level to maintain current programs and services.
Where Do We Stand?
As of this time, we've received 258 campaign donations totaling $29,600.
The following 10 donors have generously contributed 55% of the total funding received.
VSI Would Like to Thank Our
Top 10 Campaign Supporters

$6000 Gregory Zitkus
$2500 David and Beth Rothenberg
$2000 Cindy Lattanzi (VSI Board of Directors)
$1000 Ehsan & Karen Ghodsian
$1000 Mark Hickey
$1000 Mrs. Bindiya & Dr. Hemang Shah
$1000 Dr. Mark Lebwohl
$540 Dr. Nanette Silverberg (VSI Medical Advisory Board)
$500 Dwight Messinger
$500 Anonymous
Compared to the previous campaign receiving 152 donations totaling $16,443, this is a 78% increase in donation amounts. However, the actual dollar increase remains insufficient to impact operational services.
In order to maintain our mission and the current level of operation in 2020,
VSI must increase our current funding by least $100,000, and
add a full-time staff person by the end of this year.
We could accomplish this with 4 gifts of 25K, or 10 gifts of 10K; or 100 gifts of $1000. This may sound like a lot. But when you consider the number of registered members that VSI serves, this shouldn't be an obstacle. With over 30,000 people receiving this newsletter, if every person just donated $10, we'd have enough to sustain us for over two years! That's the price of a couple of lattes to help ensure that the information and support that you rely on continues.
The truth is, each and every donation, large or small, makes a difference.
What we really need is 100% support at some level.
We Can Not Do This Without You.
Would You Consider Becoming a Monthly Supporter?

Monthly gifts provide a steady stream of funding allowing for planning,
and can even allow you to make a greater gift by spreading it out.
You can cancel, pause, or change your monthly gift at any time.

Recurring Monthly Donation
One-Time Donation
Click Here for Additional Information
Sincerely,



Jackie Gardner
Executive Director
What to Expect and How to Prepare
for Your Visit to the Doctor
---

For those of you looking forward to part 2 of the Childhood Vitiligo article, discussing the most current treatment options available for pediatric vitiligo, we apologize.
Current staffing levels were unable to accommodate the extensive research and time required for this type of article, at the same time as a major project like the new website.
Having to allocate scarce resources is a constant battle, and the primary reason
that funding for more staff is urgent.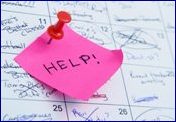 The day of your first appointment is just around the corner! Whether you're the patient or a parent of a child with vitiligo, you probably have logistical details to attend to – accommodating an office visit during working hours, adjusting schedules, arranging for childcare, and/or arranging to take your child out of school early.
Although any doctor can write a prescription for a vitiligo treatment, typically skin conditions like vitiligo are seen by a dermatologist. However, in many smaller cities it can be quite difficult to find a dermatologist who is taking new patients, and those that do can have waiting times of 6 months or longer for an appointment. It can also be difficult to find a dermatologist that has worked with vitiligo patients and is familiar with the latest research and treatments.
When you add to that the time that passed between first noticing the pigment loss and the decision to make an appointment, and the time it took to locate a doctor who prescribes current treatments, vitiligo is large and in charge!
Preparation
There are not many vitiligo specialists in the US; however, with the advancement of research and available literature backing the safety and efficacy of mainstream treatments, the number of local non-specialist doctors who are successfully treating vitiligo is growing.
Even so, there are still a fair number of dermatologists maintaining outdated beliefs, which may make the process of finding an encouraging and supportive physician willing to prescribe current vitiligo treatments a time-consuming challenge. If you do not already have a provider, you may want to begin by calling dermatology offices in your area.
Check VSI's Doctor Search for Providers Near You
What you need to know ….


Because some treatments may require 3 office visits per week for several months, location may be a consideration. Before making an appointment, some questions you might want to ask:
Are they treating any other vitiligo patients?
If so, what treatments are they prescribing?
Do they have a NB-UVB unit on premises?
Have they ever prescribed a home NB-UVB unit for vitiligo?
If the patient is a child, have they treated other children with vitiligo?
If so, which treatments are offered for children?
Once you've decided on a doctor and made an appointment, your advance preparation has just begun! Not even counting the price tag of the office visit, you've already invested a lot of time, effort, and expense, making it all the more important to be as prepared as possible for your 5-10 minutes in the office.
Education
One of the first, and most important steps you can take is to educate yourself about vitiligo and current treatments so that you'll know what your options are and which treatment/s might work best for you, your lifestyle, and budget.
There are several factors involved with selecting the best treatment, one of the first being identifying the type of vitiligo, as each is unique, not only in terms of prognosis, but manner of progression and treatment response.
3 Major Types of Vitiligo
Segmental (SV)
Nonsegmental (NSV)
Mixed (MV)

For photos and additional information on the types of vitiligo, click here.
Background Information
Recommendations of background information to have ready for your visit.
At what age did you first notice pigment loss and how long ago was that?
Were there precipitating factors, such as sunburn or illness?
Did the pigment loss begin slowly in just a few areas?
Did it begin rapidly and spread quickly?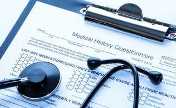 You may be asked for medical history, such as, have you or anyone in your family experienced any of the following:
Thyroid disease (either hypo- or hyperthyroid)
Early graying/white hair
Alopecia areata
Psoriasis
Insulin-dependent diabetes
Pernicious anemia
Addison's disease
Celiac disease
Other medical, surgical, social, or emotional issues

If you have tried treatment in the past, be prepared to describe your experience including:
Which treatment/s have you tried?
Are you currently using any type of treatment?  If so, what?
If not, how long ago did you try the treatment?
How did you use the treatment? For example, if it was a topical treatment, how many times a day did you apply? How long did you leave it on?  How many days a week did you use?
How long did you use the treatment? (days, weeks, months)
Did you see results? If yes, how long did it take to see results? What results did you see?
Why did you stop using the treatment?
Did you experience side effects? If so, what were they?
The Office Visit:
Diagnosis and Evaluation Procedures
Having a friend or family member along and/or taking a tape recorder on this first visit may be useful in recalling instructions or information once you are home and have time to process it all.
Each doctor's protocol will differ, but the following are common procedures to expect:
a total body skin examination
observation with a Wood's lamp (similar to a black light)
photographs of depigmentation in order to track progress on follow-up exams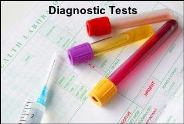 Many doctors will order laboratory tests to assist with their evaluation.
Some of the more typical tests for vitiligo include all or part of the following:
Antinuclear Antibody (ANA) to determine if the patient has other autoimmune diseases
Complete Blood Count (CBC) with differential
Comprehensive Metabolic Panel
Thyroid panel, including Free T3, or T3 (Total T3), Free T4, Thyroid peroxidase antibody (TPOAb) to help diagnose autoimmune thyroid disease, and, Thyroid stimulating hormone (TSH), produced by the pituitary gland to tell the thyroid gland when to make and release thyroid hormones.
25-Hydroxy-Vitamin D
Folate/B12
Depending on the results of your lab tests, some doctors prescribe vitamins or supplements to help stabilize the immune system. These are typically considered to be an adjunct therapy to be used together with other treatments.
Some of the more typical supplements recommended to address or prevent vitiligo deficiencies:
Multi Vitamin
Vitamin B12
Folic acid
Vitamin D
Some doctors also recommend antioxidants, such as vitamins C, E, and alpha lipoic acid.
Which Treatment is Best for You?
In addition to the type of vitiligo, other factors that can impact treatment decisions:
Location of vitiligo
Extent of involvement
Current age of patient
Age of patient at disease onset
Disease activity
Emotional and quality of life impact
The emotional stress of vitiligo can not only have a negative impact on the spread of vitiligo, it can also have a very direct impact on the quality of life and should be taken into account. Even a small percentage of involvement can cause a great deal of emotional stress, particularly if more visible areas are affected. Under these circumstances, a doctor may consider a treatment prescribed more often for widespread vitiligo, such as a combination of a topical and light.
Click here to read more about stress and vitiligo, and take a stress test.
Primary Treatments for Repigmentation
Topicals - mid-to-potent strength topical corticosteroids like clobetasol and calcineurin inhibitors like Protopic (tacrolimus) and Elidel (pimecrolimus).
Mid-to super-high-potency topical steroids are suggested as the initial therapy for limited vitiligo (<10 percent of the total body surface area) and are used once daily for two to three months, followed by a one month rest.

Topical calcineurin inhibitors (tacrolimus and pimecrolimus) have been shown to be safe and effective for vitiligo, with fewer side effects than the potent topical steroids. Often preferred for pigment loss on areas at higher risk for skin atrophy, such as the face, they are applied twice daily, or can be used in combination with a topical steroid, applying each medication once daily.
Phototherapy - narrowband UVB (NB-UVB), UVA, and excimer laser
NB-UVB: Due to its safety profile, NB-UVB phototherapy is now the gold standard light treatment for vitiligo and the initial treatment of choice for patients with vitiligo involving >10 percent of the body surface area (BSA).

Excimer Laser: Excimer uses a wavelength similar to NB-UVB, but delivers a targeted, narrow beam. It is very effective, but because of the limited size of the beam, it is most often used to treat very small areas of pigment loss. Most doctors use laser for very small spots remaining after NB-UVB treatment. However, some will begin with laser for patients whose vitiligo is fairly stable, and limited to only a couple of very small areas of depigmentation.

UVA/PUVA: Many years ago, UVA light was combined with a chemical product called a psoralen (which increased the body's light sensitivity) for a treatment known as PUVA. Due to the many side effects, including skin cancer, this treatment has mostly been replaced by NB-UVB.
Home Phototherapy: Because light treatments are typically prescribed to be used 2 or 3 days a week for several months or longer, scheduling conflicts (job, school, parents with young children, etc.) can not only be difficult, they can become a treatment barrier leading some to abandon therapy before reaching the desired outcome.
After establishing a positive response from light treatment, you could discuss the possibility of your doctor writing a prescription for a home light unit.

Research has shown that those with home light units often have better outcomes because of the ease of use, as well as reduced long-term cost. With or without insurance, having a home light unit removes the cost of office visits and co-pays.
For additional information on the safety and
efficacy of home phototherapy, click here.
Stabilization: If vitiligo is spreading quickly with widespread pigment loss, it may be necessary to use some type of systemic treatment to stabilize the activity. Some physicians recommend low-dose oral corticosteroids such as prednisone, oral mini-pulse therapy with dexamethasone, or intramuscular triamcinolone; however, the response is better when used as an adjunct therapy to NB-UVB.
Surgical - such as tissue and cellular grafts
The best candidates for surgical therapies are those with stable segmental, localized vitiligo, or NSV on stable areas that are difficult to treat, such as hands and feet, that have not responded well to mainstream treatments.
Depigmentation Therapy: For those with extensive pigment loss that has not responded well to above therapies, depigmentation of the remaining pigment is an option. This therapy uses a topical medication called monobenzyl ether of hydroquinone (monobenzone). This is a systemic treatment, meaning that it will cause depigmentation both locally (where applied) and remotely (on areas where not applied).
When will you see the Doctor again?
Depending on the prescribed treatment, most doctors will want to see the patient again in 2 to 3 months to assess progress.
So many times we hear from patients who tell us they've tried everything and nothing worked. However, once we talk with them, we learn that they really didn't use the treatment as prescribed (such as twice a day, every day, for topicals, or 3 days a week for phototherapy), or give the treatment enough time to see results.
Topical treatments used alone take longer to produce results than either light alone or a topical combined with light. Depending on the area of the body, you may not see results for 8 months or longer if only using a topical treatment. You can cut that time in half when using a combination therapy of light and topical.
We've learned so much about treatment therapies and protocols in recent years. Even if you tried a treatment once and it didn't seem to work, don't discount another shot at it.
For additional information on specific treatments, how they are prescribed,
how long they take to work, and what to expect: click here.

Calling all Medicare Vitiligo Patients!
---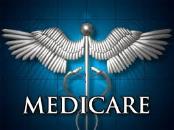 VSI regularly hears from patients from all over the United States who have been denied insurance coverage for their vitiligo treatment. VSI has been fighting this battle on a national level for several years. While we are definitely making progress, it's been a slow road.
Part of the problem is that currently there is no accepted standard for coverage of vitiligo treatments. Each company has their own policies and guidelines, many times based on outdated and incorrect information.
What most people may not realize is just how much private insurance coverage can be affected by Medicare policies. Over 55 million Americans are now covered by Medicare or Medicare Advantage, making it the nation's largest health insurance program. Consequently, many, if not most, insurance providers establish their baseline standards and procedures to follow the Medicare model.
Medicare has agreed to meet with us – but requires that we bring Medicare letters of denial for a vitiligo treatment.
If you are reading this newsletter and you, or someone you know, was denied coverage for a vitiligo treatment by Medicare, please contact VSI immediately. You could help make a difference for future insurance coverage for ALL vitiligo patients! Click Here to Contact VSI


What's On Your Mind?
---
Q. Could turmeric smoothies affect my vitiligo?
Several months ago after experiencing health problems, my doctor recommended that I try the paleo autoimmune protocol (AIP diet). This has been quite an adjustment, and overall, I do think I am feeling better, but I recently began losing pigment after years of being stable. I've been looking carefully at my diet to see if anything I've changed could be the problem.

For the most part, I'm eating foods I'd always eaten. The diet is restrictive, so there a lot of foods that I used to eat that I no longer eat. However, I added ginger and turmeric smoothies that I make several times a week. Do you think the smoothies could be the problem?

You begin by noting that you had been having some health problems, so it's possible that your immune system was already in a vulnerable state, leaving it more susceptible to underlying conditions such as vitiligo.

Turmeric has long been a source of controversy when it comes to vitiligo. It is a very common spice widely used around the world, especially in Asian countries and cuisine. It's known for its powerful anti-oxidant and anti-inflammatory properties. A quick web search will produce information regarding turmeric used in various manners as a vitiligo therapy; however, for many years, there have also been reports of this spice contributing to pigment loss.

It could depend on the exact type of turmeric you are using in your smoothies. The primary active ingredient in turmeric that gives it the bright orange color is actually curcumin.

Curcumin levels in the type of turmeric spice used in the kitchen are fairly low and not well absorbed into the bloodstream. That's not the case, though, with supplements that not only have much higher levels of curcumin, but many also have absorption enhancers to increase the absorption.

Research has shown that curcumin inhibits melanogenesis (the production of melanin) in human melanocytes, which are the pigment making cells. This property is likely why turmeric has been used for centuries for skin lightening.

One research study using a topical cream and NB-UVB phototherapy for a six month period reported poor- to-no response in 15 Asian vitiligo patients who consumed turmeric on a daily basis.

Eight of these patients were then advised to avoid turmeric in their diet and continue the treatment. Significant improvement was noted after only 8 weeks, with 6 patients regaining near total facial repigmentation at the end of a six month period.

Response in the remaining 7 patients who were still consuming turmeric on a daily basis ranged from no response to minor-to-moderate improvement. The researchers recommended that dermatologists advise vitiligo patients to be aware of this potential problem.

Why it seems to bother some and not others is not clear. It may be a combination of factors, such as the state of the immune system of the individual, the type and amount of turmeric, and the frequency of ingestion.

Many dermatologists advise their vitiligo patients to reduce or avoid consumption of turmeric/curcumin.
---
Q. How can I keep tacrolimus from getting all over my clothes?
My doctor recently prescribed tacrolimus (aka Protopic) to be used twice a day. The problem is that it is so greasy. When I put it on in the morning, it gets on my clothes. When I put it on at night it gets all over the sheets. Do you have any recommendations for ways to prevent the mess?

The good news is that there are a couple of things you can do to help with this problem!
First, when you apply the ointment, you only need a small amount that you can rub into the skin. If you look like a glazed donut you are probably using too much.

Second, the ointment that you see is actually only the petroleum based vehicle used to get the active ingredient (tacrolimus) into your skin. We have been told that that the active ingredient penetrates the skin fairly quickly. So, if you're in a hurry, you should be able to wipe or wash the ointment off of your skin after 20-30 minutes.

Some people apply the ointment first thing in the morning, have their breakfast, and then shower. If you shower in the evening, apply the ointment when you first begin getting ready for bed, brush your teeth, check your social media 😜, and then hop in the shower!

Highlights of recently-published medical
articles on vitiligo and its treatments
---
Is Phototherapy Safe for
Children with Vitiligo
A May 2019 study published by researchers in Spain noted that the safety and efficacy of NB-UVB phototherapy has been well established for adult patients, but fewer studies with children are available.
Their retrospective study included 122 adults and 98 pediatric patients under 17 years of age (61% girls and 39% boys), with an average age of 10.5 years, who received phototherapy in their dermatology department between the years of 2002 and 2017.
Forty-eight percent of the pediatric patients were being treated for psoriasis, 17% for vitiligo, and 16% for
atopic dermatitis.
Eighty-six percent received NB-UVB phototherapy and 7% PUVA (psoralen and UVA).
They found no statistically significant differences in the dosage, duration, or number of sessions, between the children and adults.
Results:
They found that 35% of the children and adults achieved a complete response, with the only adverse effect being a mild erythema (pink or red color) in 16% of the children.
They also noted that the children were more likely to adhere to the treatment protocols than the adults.
Conclusions:
The researchers concluded that when using the same treatment protocols, NB-UVB and PUVA were equally as safe and effective in children as adults.
---
Clinical Trial Update
Jak Inhibitor - Ruxolitinib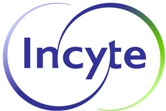 In the Spring of 2017, VSI announced the upcoming clinical trial for a topical, nonsteroidal, anti-inflammatory, Jak inhibitor cream called ruxolitinib.
Research shows that when the JAK signaling pathway becomes over-active, it drives the inflammation associated with triggering the onset of, and subsequent progression of vitiligo. The goal of the ruxolitinib cream is to reduce or block this process
On June 15, 2019, during the 24th World Congress of Dermatology meeting in Milan, Italy, the drug manufacturer, Incyte, announced the results from their 24-week randomized, double-blind, dose-ranging, vehicle-controlled study. This Phase 2 study evaluated adult patients ages 18 to 75 years, with facial vitiligo.
After 24 weeks, those using 1.5% ruxolitinib cream once a day achieved the highest response with 50% improvement, followed closely by 45% in those using the cream twice a day.
Greater than 75% improvement was seen in the facial vitiligo by 30% of those using the cream twice a day, followed by only 17% of those using the cream once a day.
Facial vitiligo was completely, or almost completely, cleared in 13% of those using the cream once a day, followed by 9% of those using the cream twice a day.
Steven Stein, M.D., Incyte Chief Medical Officer, noted, "For patients who choose to seek treatment for their vitiligo, current options are often limited by inadequate efficacy or potential side effects. We look forward to advancing ruxolitinib cream into Phase 3 development for vitiligo in the hope that it may become the first approved treatment for what can be a life-altering disease."
The success of the first two Phases supports the planning for Phase 3 which is currently underway and anticipated to begin later this year. VSI will report further updates as they are available.

---
Jak Inhibitor Study
New York City
Phase 2b Study to Evaluate the Efficacy and Safety of
Oral JAK Inhibitor with Active, Non-Segmental Vitiligo
Study Location:
Mount Sinai Union Square
10 Union Square East
New York, NY 10003
This study is seeking male and female patients ages 18-65 years, with a diagnosis of active, non-segmental vitiligo to participate in a study for a once daily by mouth medication.
Length of Study:
60 weeks maximum, including initial screening period and follow-up
Participation Involves:
Monthly visit to clinic
Blood and urine samples
Small samples of tissue (punch biopsy) from affected and unaffected areas
12-lead ECG to monitor heart rhythms
Audiograms to evaluate hearing
Inclusion Criteria:
Diagnosis of Active, non-segmental vitiligo with a degree of facial involvement
Women of childbearing potential must use one method of contraception
Sexually active men must use effective birth control if their partners are women of childbearing potential
Must agree to avoid prolonged exposure to sun and not use tanning booths, sun lamps or ultraviolet light sources
Exclusion Criteria:
History of human immunodeficiency virus (HIV) or positive HIV serology at screening
Infected with hepatitis B or hepatitis C viruses
Evidence of active, latent, or inadequately treated infection, with Mycobacterium tuberculosis (TB)
Recent or active suicidal ideation or behavior
Scheduled surgery during the study period
Pregnant or breastfeeding
To participate, or for more information,
Contact: Stephanie Tadayon
212-844-8625 or email [email protected]
---
Calling all Depigmentation Patients!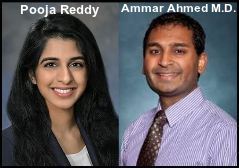 VSI is assisting Pooja Reddy, a 4th year medical student from the Baylor College of Medicine, and Ammar Ahmed, MD, Dell Medical School, University of Texas at Austin, who are seeking feedback from those who are either currently in the process of, or those who have completed, the depigmentation process.
VSI is acutely aware of the difficulties many of our members have experienced when seeking a physician to prescribe depigmentation therapy.

We need you to help physicians better understand the impact
of this therapy and to provide first-hand insight into the patient perspective!
Participation involves:
Completing a brief online survey
Qualifications:
Respondents must have either:
♦ Completed the depigmentation therapy
OR
♦ Currently undergoing depigmentation therapy
If you qualify and would be willing to complete a brief survey, click here.
---
Research Study in New York City
Recruiting Individuals
With & Without Vitiligo
Researchers in New York are seeking volunteers who have vitiligo, as well as those who do not have vitiligo. If you have vitiligo and would like to participate, bring a friend or family member who does not have vitiligo to participate as well!
Study Requirements:
Volunteers must reside in the NYC area
Volunteers must come to two (2) study visits at the clinic.
This is not a treatment study.
Researchers will be comparing pigment cells from those with vitiligo to those without vitiligo, to identify differences that may contribute to the progression of vitiligo, which may help to develop improved vitiligo treatments.
Study visits will take place at:
The Dermatology Clinical Studies Unit
NYULMC Ambulatory Care Center
240 East 38th Street, 11th Floor
New York, NY 10016
For more information, please contact:
Susan Cataldo, Research Coordinator:
212-263-5244 or email: [email protected]
Earn Funding for VSI with Amazon and eBay
---
Online Shopping Can Benefit VSI!

Amazon Shopping for VSI
With thousands of items in addition to books, Amazon.com is a one stop-shopping center! Simply shop through the above link (bookmark it for easy reference) and VSI will earn fees, based on a percentage of the sale. The more items purchased by members, the higher the percentage!
Tobi Cares Donation Program
Tobi is an online women's clothing design label that brings LA style from its design studio direct to its online clothing store at tobi.com.  Go to Tobi Cares and sign up for VSI to receive 1% of your purchase amount.
iGIVE SHOPPING
iGive.com offers access to free shipping deals and exclusive coupons, on top of the great deals you'll find every day through its network of 1,000+ stores, including Pottery Barn, REI, Staples, Petco, Expedia, Best Buy, QVC and many more. Best of all, up to 26% of your purchase at each store is donated to VSI at no cost to you! Let friends and family know so they can support VSI, too. Click register for iGive to get started today, and download the iGive button to automatically benefit VSI whenever you go to an included store.
GOODSEARCH SHOPPING AND DINING!
GoodSearch and Goodshop, like iGive, offers coupons, discounts, and donations to VSI through its network of over 5,000 stores. Just click the link above to get the savings started and the donations flowing!
* Vitiligo Support International Inc. (VSI) is a participant in the Amazon Services LLC Associates Program, an affiliate advertising program designed to provide a means for sites to earn advertising fees by advertising and linking to Amazon.com.
Support VSI Through Ebay
---
Support VSI with eBay!
Do you sell items on eBay, or want to hold an online garage sale? If so, consider donating a percentage of your proceeds to VSI through eBay's Giving Works program! It's easy – when you list an item through a Giving Works listing, choose to send 10-100% of the final sale price to VSI. Your listing will have a special placement and designation. You'll receive a proportional fee credit from eBay, and will also receive a tax donation receipt when the donation is deducted from your funds received. It's a great opportunity to make some money for yourself and for VSI, so clean out those closets and garages and get selling! 
To Learn More About VSI's Giving Works: Click here