In This Issue
Starting a Vitiligo
Support Group

Medicare Coverage for
Vitiligo Treatments

Shop Amazon and eBay
and Earn Funding for VSI



Now Visit VSI
on Facebook
View Past Newsletters

VSI Medical and Scientific
Advisory Committee

Pearl E. Grimes, M.D., Committee Chair
Ted A. Grossbart, Ph.D.
Sancy A. Leachman, M.D.
I. Caroline Le Poole Ph.D.
Mauro Picardo, M.D.
Nanette B. Silverberg, M.D.
Richard A. Spritz, M.D.
Alain Taieb, M.D., Ph.D.
Wiete Westerhof, MD, Ph.D.
How to Log In:
Have you forgotten your Login ID and/or Password?
No Problem!
Just go to the
Community Page
Scroll down to
the login box.
LOOK UNDERNEATH!
You'll see instructions to have them sent to the email address on your account.
How to Log In:
Have you forgotten your Login ID and/or Password?
No Problem!
Just go to the
Community Page
Scroll down to
the login box.
LOOK UNDERNEATH!
You'll see instructions to have them sent to the email address on your account.
How to Log In:
Have you forgotten your Login ID and/or Password?
No Problem!
Just go to the
Community Page
Scroll down to
the login box.
LOOK UNDERNEATH!
You'll see instructions to have them sent to the email address on your account.
Contact Us
Online
VitiligoSupport.org
Email Contact Us
Postal Mail Address
Vitiligo Support International
P.O. Box 3565
Lynchburg Va 24503
Phone
(434) 326-5380
---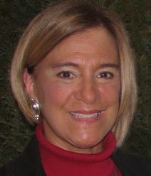 Dear VSI Members, Friends, and Donors,
I came to you in December with a heartfelt message regarding VSI's future. I wasn't sure how it would be received, but felt it was important to be forthcoming, at least giving you, the heart and soul of the organization, the chance to make a difference.
Where Do We Stand Compared to 2017?

42% increase in the total number of donors
27% increase in total contribution amount
272% increase in first-time donors
11.5% decrease in average donation amount
We are indeed blessed with some of the greatest members any organization could have.
We've received so many messages of support, like the one below:
I am forever grateful for finding the VSI Community almost 14 years ago!
It has given me immeasurable hope, a wealth of knowledge, and a positive source of camaraderie.
May VSI prosper as it is truly a gift to those seeking help and answers.
VSI Member and Supporter
Rita B.
Not unexpectedly, even as I genuinely related our inability to meet the overwhelming demands with the current level of funding, we received notes from a few explaining our failure to satisfy their specific needs.
As I've written so many times:
The unmet needs of our community are great.
Only with the support of the community we serve, can we turn this around.
We've unquestionably had a strong start, but as the message begins to fade from the memories, so do the contributions.
The reality is that this organization has been running on 50% funding and 50% passion. Passion, like faith, is powerful, but at the end of the day, an organization cannot thrive, succeed, or grow without adequate funding. VSI continues to be underfunded.
VSI's mission has always been to operate with the utmost of integrity, and provide legitimate, unbiased support to the entire vitiligo community without regard to ability to pay. We've held on to the faith that those we've supported over the years would in time give back. Now is the time.
We've looked adversity squarely in the face, in the toughest of times….
without comprising our integrity or standards.
Our faith is being tested.
VSI will either emerge stronger and better prepared to grow
and meet the demands of this ever growing community,
or….
We will go the way of so many of our predecessors, leaving social media and blogs to fill the void.
The choice is yours.
Please Give from the Heart
Sincerely,



Jackie Gardner
Executive Director
Starting a Local Vitiligo
Support Group
---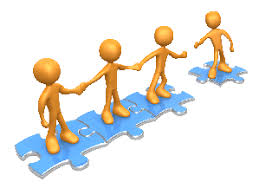 There is nothing like the opportunity of meeting other people living with vitiligo and the chance to share support and experiences in person. Even those in a very supportive family or environment describe feelings of sadness, confusion, and isolation. They just want to meet and talk with others who've been where they are and understand.
Because there are so few established vitiligo support groups, VSI frequently receives requests for information on how to start a group. To further complicate matters, many people who contact VSI have been unable to find a local dermatologist who is particularly supportive of vitiligo treatments, which can be limiting with regard to support group assistance. However, with or without medical support, you can still have a successful support group!
While VSI does not currently have the capacity to oversee local support groups, we are happy to share the following information and guidelines for those who are interested.
How to Start a Local Vitiligo Support Group

---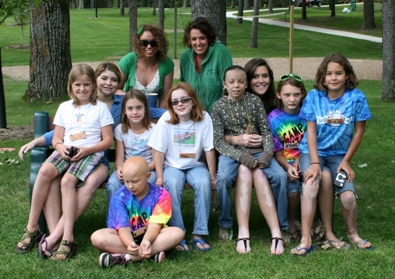 The American Academy of Dermatology's (AAD) Camp Discovery program is for children ages 8-16 who have a chronic skin disease. Under the expert care of dermatologists and nurses, Camp Discovery gives campers the opportunity to spend a week with other young people with skin conditions having fun and participating in activities such as swimming, horseback riding, arts and crafts and many more. There is no fee to attend, all costs including transportation, are provided by the AAD through generous donations from its members, outside organizations and individuals.

All children must be referred by their dermatologist. Parents can copy the Camper Referral form and take it to their dermatologist. Submission Deadline: April 8, 2019 or when space is full

There is no fee to attend, all costs including transportation, are provided by the AAD through generous donations from its members, outside organizations and individuals.


Click on the dates below for each camp for specific information about that camp.

June 16-21, 2019: Crosslake, Minnesota
June 30- July 5, 2019: Crosslake, Minnesota
August 4-9, 2019: Burton, Texas
August 10-16, 2019: Millville, Pennsylvania
August 11-17, 2019: Andover, Connecticut (local campers only)
August 26-30, 2019: Gig Harbor, Washington (local campers only)
For more information about attending or volunteering:
Visit www.campdiscovery.org, or
Contact Janine Mueller at 847-240-1737, or [email protected]

Calling all Medicare Vitiligo Patients!
---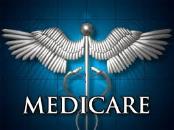 VSI regularly hears from patients from all over the United States who have been denied insurance coverage for their vitiligo treatment. VSI has been fighting this battle on a national level for several years. While we are definitely making progress, it's been a slow road.
Part of the problem is that currently there is no accepted standard for coverage of vitiligo treatments. Each company has their own policies and guidelines, many times based on outdated and incorrect information.
What most people may not realize is just how much private insurance coverage can be affected by Medicare policies. Over 55 million Americans are now covered by Medicare or Medicare Advantage, making it the nation's largest health insurance program. Consequently, many, if not most, insurance providers establish their baseline standards and procedures to follow the Medicare model.
Medicare has agreed to meet with us – but requires that we bring Medicare letters of denial for a vitiligo treatment.
If you are reading this newsletter and you, or someone you know, was denied coverage for a vitiligo treatment by Medicare, please contact VSI immediately. You could help make a difference for future insurance coverage for ALL vitiligo patients! Click Here to Contact VSI


What's On Your Mind?
---
Q. Which is better, excimer laser or NB-UVB?
I am searching for a doctor who is able to prescribe light treatments for me, but I'm trying to understand the difference between narrow band UVB and excimer laser. Is one better than the other?

There are various factors to consider when determining which therapy would be more effective.
Excimer laser uses a wavelength similar to NB-UVB, but delivers a targeted, narrow beam. It is very effective, but because of the size of the beam it is most often used to treat very small areas of depigmentation. Some doctors will begin with laser therapy for patients who have only a couple of very small areas of depigmentation. However, laser is more typically used for very small spots remaining after NB-UVB treatment.

NB-UVB phototherapy is now the gold standard light treatment for vitiligo, and the initial treatment of choice for patients with vitiligo involving greater than 10 percent of the body surface area (BSA).  A larger NB-UVB light unit reduces treatment time by treating larger areas in a single exposure. It can also catch areas in the process of depigmenting before they become noticeable.

Another bonus of NB-UVB therapy is that when used on the full body, research has shown it to be effective at stabilizing active vitiligo. So, not only are you regaining pigment, but you may also be halting disease progression in other areas.

Highlights of recently-published medical
articles on vitiligo and its treatments
---
The Mystery of Recurrent Pigment Loss
Vitiligo research has seemingly snowballed in recent years, revealing a great deal of information on the autoimmune and inflammatory processes and pathways involved with the targeted attack and destruction of melanocytes. This is encouraging for many reasons, not the least of which is the promise of new and better treatments.
One of vitiligo's greatest mysteries, as well as frustrations, has been why pigment that has been regained with treatment remains susceptible to relapse, even many months or years later. Especially intriguing to researchers is why these recurrences often appear in the exact places the vitiligo was previously located. They asked, "Why? What would be so special about a small lesion on a very specific site that would make it once again depigment years after successful repigmentation?"
They now think they know why. The answer goes back to the original attack by the autoreactive T cells.
Autoreactive:
Pertaining to an immune response directed against the body's own tissues.
Apparently, these cells not only kill the melanocytes, they leave behind special memory cells called tissue resident memory (trm) T cells, which have been found in high concentrations in skin biopsies of vitiligo patients. This autoimmune memory component has now been identified as a key culprit in recurrent depigmentation.
The good news is that identification of these cells and their role has opened the door to promising treatments already on the market, such as the JAK inhibitors like tofacitinib, covered in previous VSI newsletters. If you're interested in participating in a new JAK inhibitor clinical trial, see the announcement in the Research and Clinical Trials column to see if you qualify.

---
New Jak Inhibitor Study
New York City
Phase 2b Study to Evaluate the Efficacy and Safety of
Oral JAK Inhibitor with Active, Non-Segmental Vitiligo
Study Location:
Mount Sinai Union Square
10 Union Square East
New York, NY 10003
This study is seeking male and female patients ages 18-65 years, with a diagnosis of active, non-segmental vitiligo to participate in a study for a once daily by mouth medication.
Length of Study:
60 weeks maximum, including initial screening period and follow-up
Participation Involves:
Monthly visit to clinic
Blood and urine samples
Small samples of tissue (punch biopsy) from affected and unaffected areas
12-lead ECG to monitor heart rhythms
Audiograms to evaluate hearing
Inclusion Criteria:
Diagnosis of Active, non-segmental vitiligo with a degree of facial involvement
Women of childbearing potential must use one method of contraception
Sexually active men must use effective birth control if their partners are women of childbearing potential
Must agree to avoid prolonged exposure to sun and not use tanning booths, sun lamps or ultraviolet light sources
Exclusion Criteria:
History of human immunodeficiency virus (HIV) or positive HIV serology at screening
Infected with hepatitis B or hepatitis C viruses
Evidence of active, latent, or inadequately treated infection, with Mycobacterium tuberculosis (TB)
Recent or active suicidal ideation or behavior
Scheduled surgery during the study period
Pregnant or breastfeeding
To participate, or for more information,
Contact: Stephanie Tadayon
212-844-8625 or email [email protected]
---
New Online Depigmentation Survey
Calling all Depigmentation Patients!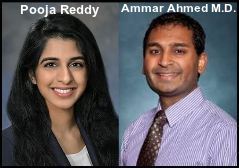 VSI is assisting Pooja Reddy, a 4th year medical student from the Baylor College of Medicine, and Ammar Ahmed, MD, Dell Medical School, University of Texas at Austin, who are seeking feedback from those who are either currently in the process of, or those who have completed, the depigmentation process.
VSI is acutely aware of the difficulties many of our members have experienced when seeking a physician to prescribe depigmentation therapy.

We need you to help physicians better understand the impact
of this therapy and to provide first-hand insight into the patient perspective!
Participation involves:
Completing a brief online survey
Qualifications:
Respondents must have either:
♦ Completed the depigmentation therapy
OR
♦ Currently undergoing depigmentation therapy
If you qualify and would be willing to complete a brief survey, click here.
---
Research Study in New York City
Recruiting Individuals
With & Without Vitiligo
Researchers in New York are seeking volunteers who have vitiligo, as well as those who do not have vitiligo. If you have vitiligo and would like to participate, bring a friend or family member who does not have vitiligo to participate as well!
Study Requirements:
Volunteers must reside in the NYC area
Volunteers must come to two (2) study visits at the clinic.
This is not a treatment study.
Researchers will be comparing pigment cells from those with vitiligo to those without vitiligo, to identify differences that may contribute to the progression of vitiligo, which may help to develop improved vitiligo treatments.
Study visits will take place at:
The Dermatology Clinical Studies Unit
NYULMC Ambulatory Care Center
240 East 38th Street, 11th Floor
New York, NY 10016
For more information, please contact:
Susan Cataldo, Research Coordinator:
212-263-5244 or email: [email protected]
Earn Funding for VSI with Amazon and eBay
---
Online Shopping Can Benefit VSI!

Amazon Shopping for VSI
With thousands of items in addition to books, Amazon.com is a one stop-shopping center! Simply shop through the above link (bookmark it for easy reference) and VSI will earn fees, based on a percentage of the sale. The more items purchased by members, the higher the percentage!
Tobi Cares Donation Program
Tobi is an online women's clothing design label that brings LA style from its design studio direct to its online clothing store at tobi.com.  Go to Tobi Cares and sign up for VSI to receive 1% of your purchase amount.
iGIVE SHOPPING
iGive.com offers access to free shipping deals and exclusive coupons, on top of the great deals you'll find every day through its network of 1,000+ stores, including Pottery Barn, REI, Staples, Petco, Expedia, Best Buy, QVC and many more. Best of all, up to 26% of your purchase at each store is donated to VSI at no cost to you! Let friends and family know so they can support VSI, too. Click register for iGive to get started today, and download the iGive button to automatically benefit VSI whenever you go to an included store.
GOODSEARCH SHOPPING AND DINING!
GoodSearch and Goodshop, like iGive, offers coupons, discounts, and donations to VSI through its network of over 5,000 stores. Just click the link above to get the savings started and the donations flowing!
* Vitiligo Support International Inc. (VSI) is a participant in the Amazon Services LLC Associates Program, an affiliate advertising program designed to provide a means for sites to earn advertising fees by advertising and linking to Amazon.com.
Support VSI Through Ebay
---
Support VSI with eBay!
Do you sell items on eBay, or want to hold an online garage sale? If so, consider donating a percentage of your proceeds to VSI through eBay's Giving Works program! It's easy – when you list an item through a Giving Works listing, choose to send 10-100% of the final sale price to VSI. Your listing will have a special placement and designation. You'll receive a proportional fee credit from eBay, and will also receive a tax donation receipt when the donation is deducted from your funds received. It's a great opportunity to make some money for yourself and for VSI, so clean out those closets and garages and get selling! 
To Learn More About VSI's Giving Works: Click here